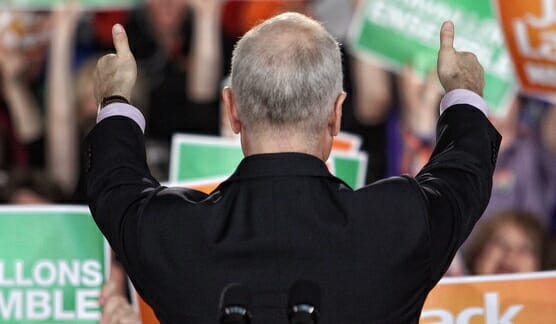 As a software company we're brutally aware of the fact that nobody likes to buy software. Everyone wants to use free software because there's little risk involved if you don't end up loving the functionality of an application your company just spend a few grand on. That's one of the reasons why we introduced the Free 30-Day Trial for LeadExec. We wanted to prove to people that we have the best tools available.
But what happens when you know that you need to buy software from a company but you get a lot of resistance from your group? The path from cost to revenue impact isn't always as clear as business would like it to be. Even with lead management and marketing automation software, whose inherent intention is to make your marketing efforts both more streamlined (lower cost) and more effective (higher sales pipeline output), it can be difficult to carve out the dollars necessary to get rolling.
If others in your group or organization need convincing to give lead management or marketing automation software a go, Matt Heinz from Heinz Marketing offers seven proven ways to get the thumbs-up.

1. Do the math
Demonstrate quantifiably what a lift in some of your key response and sales pipeline metrics could do to sales and revenue growth. Don't just talk about lead management and automating marketing. Doing more with less is interesting, but not nearly as interesting as increased response, higher volumes of engaged sales prospects for your sales team, larger qualified sales pipelines to work with, and more monthly/quarterly closed business. Build a simple model that demonstrates the impact of improvement at a handful of key funnel points your organization already has a focus on.
2. Show the math from others
Use the marketing automation vendors you're talking with to gather examples and case studies of how other companies have already done what you're modeling. Especially look for companies that look close to you – online businesses, B2B businesses, SaaS businesses, etc.
3. Think about customer retention in addition to acquisition
There's no reason you need to justify marketing automation purely based on new customer acquisition. Most software suites can manage the entire customer lifecycle, including early-customer onboarding, behavior and usage-based communication scenarios and more. The result is higher engagement, lifetime value and referral potential – all of which can also be modeled into your before-and-after ROI.
4. Show samples of metrics/reports possible
Get your team excited about the specific metrics they could use on a regular basis to help manage the business. Marketo, for example, has developed a set of metrics and reports in their automation system that looks beyond traditional marketing metrics (clicks, opens, etc.) and instead looks at a set of revenue performance and prediction measures. These speak directly to current and future revenue potential within your wider prospect pipeline. I'm guessing your boss and executive team would love this kind of future sales & revenue visibility.


5. Long-term headcount reduction
Some organizations have been able to model long-term headcount reductions in marketing as well as sales with successful marketing automation implementations. This doesn't mean eliminating roles in the organization immediately, but does mean that fewer marketing heads may be needed as the company continues to grow, but more of the marketing execution is automated. Those eliminated future heads are meaningful to your CFO.

6. Impact on inside sales performance
Your VP of Sales should be your strongest ally in pitching a marketing automation investment, as he or she should understand quantifiably what the likely impact will be on the team. Inside reps should be more qualified leads, leads that are ready to convert into and through the pipeline at a higher rate. Over time, fewer sales reps may be needed with higher individual productivity rates to achieve the same or higher sales outputs. Work with your sales counterpart to build this model and business case.
7. Don't talk about software
As I said at the beginning, nobody likes to buy software. And although that's what this is, it's not about that. Build your case based first on what it does, not what it is. Paint a picture of the success and outcomes you're trying to achieve, then once you have the entire team head-nodding in agreement, outline the solution.