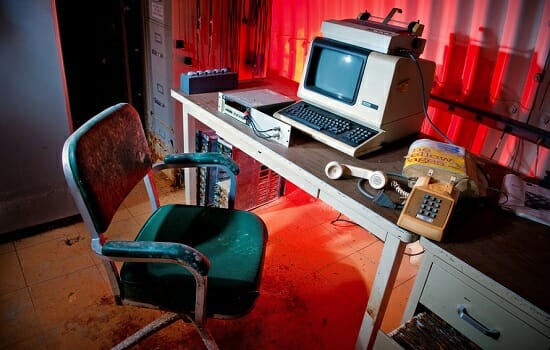 One of the coolest things we get to do at ClickPoint Software is visit other companies and observe their operations. Before taking on a big client we send our guys to their offices and investigate how they're generating and managing leads and how their sales teams are organized and operate, that way we can set them up with a system that fits their needs.
Surprisingly, when we visit a lot of companies we see how outdated their systems are. Some are even using spreadsheets and post-it notes to handle all of their leads. What we've seen with our customers is something that we've known for years – It's impossible to manage all of your sales leads without sophisticated software to do the heavy lifting for you.
When people debate whether or not they should invest in lead management software it seems like the answer should be a no-brainer. The only thing a sales team should have to worry about is selling. Not managing sales leads. Not figuring out how to fumble through their software. If you're a sales person you're probably great at selling, but not so great at operational duties. Utilizing your team to their fullest potential via the right tools will give everyone more time to do what their best at.
That's where we come in. We want to make companies better. We know that the less time you have to fool around with spreadsheets, post-it notes, business cards and napkins, the more time you're going to have to make the world a better place.
We've seen great companies spending tens of thousands of dollars generating sales leads, but over 50% of them don't get called because their lead management and automation systems are so outdated it's impossible for their teams to stay on top of everything. With one particular company, their contact time improved from two weeks to ten minutes after they implemented LeadExec for their business. Sales shot through the roof. If a lead is giving you their info then they want to be contacted ASAP, not next week and it's up to you to make that happen. That's why we started ClickPoint Software.
If you're thinking about whether or not lead management software is right for you, here are 10 to consider when deciding if a Lead Management System is what you need.
Questions to ask yourself before you buy a Lead Management System:
• Do you capture leads, create leads organically, and have a need to distribute leads?
• Do you buy leads from multiple lead sources?
• Are you unsure about sales agents you have hired and if they are performing?
If you buy leads from multiple sources or generate leads organically from your website it's almost a requirement to have a lead management system. You can get by without one but why would you want to? That's like saying you can get down the road by walking, when in fact there is a bus with plenty of room that could take to you destination in a fraction of the time.
Repeatable process is what you need when you're a company looking to hire the best sales people. You need to have a proven hiring system in place but you also need a proven method for tracking calls, e-mails, and overall effectiveness with the leads you buy.
Here are the top 6 reasons you need to have a lead management system:
1. Repeatable Process – The less time you can spend training and letting your salespeople focus on sales the quicker their uptake time is and the sooner you will have them bringing in deals.
2. Time – Let's get one thing straight; Leads are people! Take a look at modern technology and corporate customer service. Businesses are becoming more people oriented which means you have to respond to your potential customers instantly. You can't wait 1 hour or 1 week to talk to someone that is interested in your company.
3. Distribution – Based on the industry you are in there is a way that leads need to be distributed to your sales floor and agents. For instance a call center environment is very different from a real-estate agency. Having a lead management system that can accommodate any type of real-time lead distribution is paramount to your success. Having a higher percent of your leads going to the agents that close the most deals seems natural and it is with a good lead management system.
4. Nurture – So you now have all these leads coming in real-time to your lead management system, now what? If you aren't nurturing those leads to closed deals you are missing out on one of the most powerful tools lead management offers. Leads should be e-mailed instantly to ensure that they know you have their information and are trying to reach them. At every milestone within a leads lifecycle you should have e-mail that lets the customer know how things are progressing.
5. Transparency – Transparency in sales performance and lead source performance. You need to know in real-time if agents are closing leads and if your lead source is providing you with quality leads. With SalesExec and LeadExec you get instant lead scores based on the accuracy of data. You can spot a bad lead source in seconds and turn off the funnel so that sales teams are not demotivated by a bad lead source.
6. Form and Website Optimization – Do you know how many customers come to you landing page but don't fill out the online form because they don't know what will happen? Will their information remain secure? Will you call them later when you get around to it? Many people want instant results which means you need instant tools. Tools like live chat and phone call capture using 800 IVR routing. If you don't know what these tools are you can look it up HERE.
Recognizing the weaknesses in your current operations is key to making improvements. If you realize that you could use some help with your lead management issues, then there are tons of great options out there, but we're pretty partial to the awesome software that make for lead management. Go to our website and check out LeadExec so we can help you save time and get back to the things you actually enjoy doing.