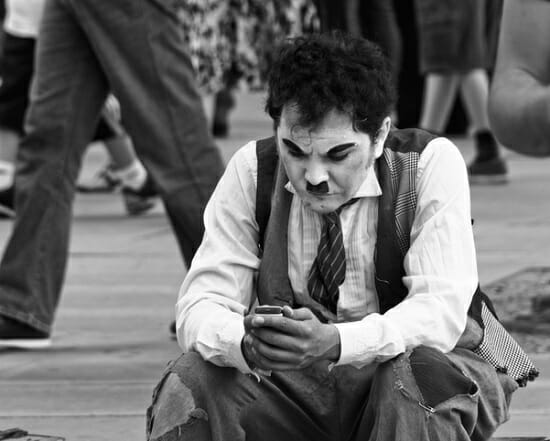 For the last few years the conversation surrounding mobile advertising has started changing from, "Why should I advertise on mobile" to "How do I get started?" Earlier today, Google published a blog article revealing five major web trends that they feel are going to carry over into 2012.
1. Everyone Goes Mobile. Smartphones aren't just for geeks anymore. Your mom either has or wants an iPhone, which is probably a huge indicator that the mobile web is only going to become even more prominent in the future. 79% of smartphone consumers use their phones to help them with shopping, from compairing prices, to finding more product info. 77% have contacted a business via mobile. There's a huge audience on mobile search that can be sourced for leads and it's only going to get larger.

2. Mobile Search Transforms Shopping, Forever – Because devices are changing not only how we connect, but how often we connect, Google saw that on Black Friday, more shoppers were looking for deals en-route to a store, rather than a day or two before.
3. Progress With Mobile Advertising Pipes – New standards like MRAID and HTML5 have made considerable progress in 2011 and are providing advertisers with great tools to create high quality content on mobile devices.
4. Tablets Join the Mobile Party – Tablets are a third screen to be reckoned with for marketers. Thanks to the popularity of the iPad 2, web traffic from tablets increased by 440% in November 2011 compared to December 2010.
5. Business Start Thinking Mobile First – If you haven't started thinking about how you can generate more leads via mobile, your competitors probably have. There's still time to catch up, but you'll need a great plan. Optimizing your lead sources for platform-specific ad features will help businesses connect with more mobile customers.
To read the full blog by Google's VP of Mobile Ads, click here
Also, here's an infographic Mashable whipped up on some of the key stats Google revealed today.