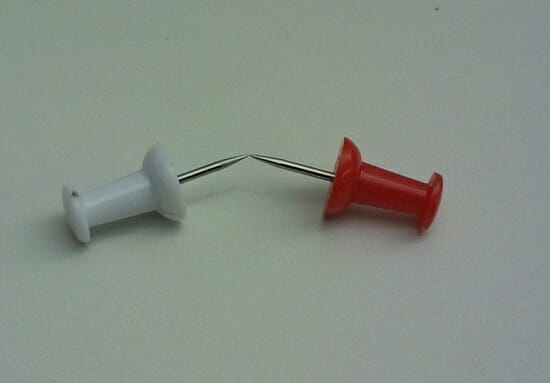 Everyone is talking about Pinterest now days. The popularity the website has gained in the press has become overwhelming over the last couple of weeks but many companies are still uncertain about the site and how they can use it to generate leads. Right now everyone is still uncertain about what will and won't work on Pinterest, but we have some good ideas on how to use Pinterest to generate leads for B2B companies. To help you out, ClickPoint Chronicles will be focusing the entire week on Pinterest and how you can create a unique and effective strategy to generate leads from the world's fastest growing social network.
Identify Your Most Visual Content

The biggest challenge for many B2B companies that want to use Pinterest as a marketing channel is a lack of visual content. By nature, many B2B companies are selling a product or service in an industry that most likely isn't visual. The first step is to think outside the box to find images that align with your company's image, fit nicely on Pinterest, and are fun to share.
Here are some ideas of content you can post:
1. Visual Content You Already Have: For example, someone at your last company mixer must have grabbed a few photos, right? If so, create a board to showcase your company's culture, and pin those photos. Only have executive headshots? Create an "executive management" board, and include a bio for each person.
2. Strong Visuals From Your Blog Articles: Pin visuals that best highlight your written content. Don't have any yet? Start using clear, beautiful images in your blog articles with the point of pinning them to your pinboards moving forward. You should be using images in your blog articles anyway!
3. Infographics: Infographics are like, SOOOO popular right now, and they are doing very well on Pinterest. Have any company or industry data that you can visualize? It'd be a hit!
4. Data Charts. Similar to the above suggestion, you can also pin simple yet compelling data charts that you can build in Excel. Whether you're highlighting industry data in a visual way or own original research, just make sure you have a clear headline in the image so people know what they're looking at!
5. Ebook and Book Covers: Have you created a whitepaper or ebook recently? Take a screenshot of the cover and add it to a board that's a collection of ebooks for people to read. If the covers of your ebooks aren't normally very visual, make a point of giving them a better design from now on to make them pin-friendly.
6. Photos of Your Customers. Promoting your happy customers and clients is a great way to get more happy customers. Encourage your customers to send you photos (or take photos of them at your next event). Create a board of their smiling faces – perhaps while using your product or service!