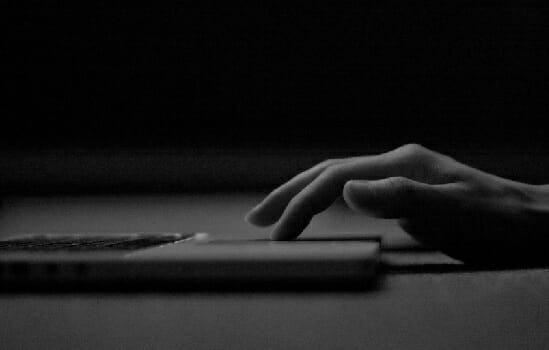 According to a recently released Hinge Marketing Survey, firms generating 40% of their leads online experienced growth that was four times faster than firms without online lead capabilities. The survey was comprised of companies with an average of $54 million in revenue and over 300 employees.
Also revealed in the survey:

"High growth firms secured 64% of leads online, while average growth firms obtained only 12% of leads online, showing a bigger engagement of online tools equals faster growth.
Firms generating 60% or more of their leads online are two times more profitable than those generating less than 20% of online leads.
Two-thirds of firms surveyed plan to increase online spending in the next 12 months.
Over 77% of the firms that participated in the study generate new business leads online."
The survey concluded that the greater a company's online lead generation presence, the greater the firm's total profitability. Many firms in the sample audience cited blogging, web analytics and search engine optimization as the most effective means for procuring new leads, where as online tools such as YouTube, Facebook and banner ads were deemed less effective. However, the survey failed to take into account the strategies employed on these networks and in no way does it serve as an condemnation towards the new efforts to generate leads via social media and banner ads.
500 professional services were surveyed by Hinge in an effort to understand the most popular use of online marketing techniques and their effectiveness towards profitability. The survey and its interviews were conducted from June through August of 2011.  Something that was not mentioned is what is done once the leads are created.  Lead management plays a pivotal role in the success of turning leads into closed deals.  Without lead distribution and lead management systems in play you might as well print your leads and hope for the best.
[Hinge via Market Watch]