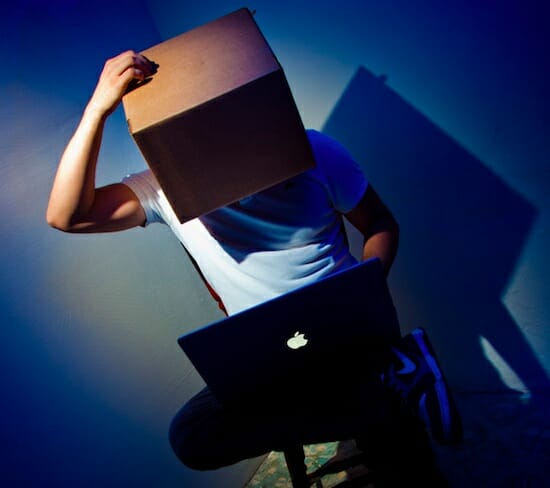 I'll admit it. I've never been a huge fan of LinkedIn and as a result my profile and activity over the last couple months has definitely wilted. The problem for me is that LinkedIn doesn't seem as exciting as Twitter or as cozy as Facebook. Yet the truth is that there are more professionals on LinkedIn than any other network, and it can be a great source of B2B leads.
Making sure your LinkedIn profile is optimized to be more attractive to potential leads is a must, so here are 8 tips to help you get your LinkedIn profile page revamped so you can generate more leads through LinkedIn.I have to admit, I have neglected my LinkedIn profile and activity in the last few months. It certainly isn't as exciting a network as Facebook or Twitter; but I guess that's not really the point of it.

Update your profile:Your profile is the core of your LinkedIn presence, and if it's not up to par, then now is the time to change that. Provide an in-depth look at your current experience and career history in order to give other LinkedIn users a complete look at all you have to offer when it comes to a certain industry or skill-set. Make sure to use a professional looking image for your profile where your face fills the majority of the frame.
Create a LinkedIn answer feeds: The LinkedIn Answer area provides individuals and companies a great opportunity to demonstrate their expertise by responding to questions in their field. You can create RSS feeds for specific sections of LinkedIn Answers and track new questions through your favourite RSS feeder tool.
Make more connections: The more connections you have, the wider your reach, and the more likely you are to be exposed to potential leads and business opportunities. To find more connections, concentrate on categories like current and previous employers, the college you attended or your geographic location. When you find someone with whom you want to connect, take a few minutes to write a brief but personal message. Remind this person of your connection and express your enthusiasm at the opportunity to stay in touch. Those little details can translate into a big first impression, and set the stage for future communication.
Participate in group discussions: When you answer questions and provide insights, you gain the trust of others—and become a natural resource when it's time to explore purchase options. There are thousands of groups across LinkedIn, you can find groups for certain industries, schools, cities, interests and other criteria. Join groups where the decision makers of your customers are likely to be found and create discussion.
Create an effective company page: Do you have a LinkedIn Company Page for your business? If not, set one up! This allows interested parties to get a snapshot of your business as well as your employees. You'll also be able to see which of your connections are at a company that you can use to secure warm introductions. Set up your page, make regular status updates – you'll be amazed at how your brand presence on the platform might grow.
Share content: An easy way to maximize visibility is to share content on a daily basis (or even more frequently, if you can.) You probably consume a lot of content throughout the day, so why not share what you're reading with your connections? If you want to highlight your expertise or skills, stick to sharing information that aligns subject matter and write a couple of sentences that detail your thoughts on the piece when you post.
Search for local events: Scan upcoming events in your area that are posted on LinkedIn to find potentially valuable networking opportunities. Once you've established that initial face-to-face bond, you can then continue to build the relationship on LinkedIn.
Add the SlideShare application: SlideShare will display your webinar or PowerPoint presentations in your LinkedIn profile of how your firm helps solve your prospects' problems and challenges