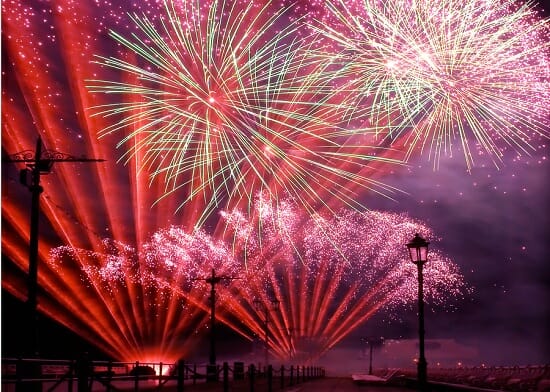 2011 is fast becoming a fading memory.  With a new year fast approaching it's time to reflect on our achievements.  My 2011 goals for ClickPoint Software were ambitious so let's see if we accomplished them.
One of our big goals was to get LeadExec and SalesExec to a turnkey demo status and support new sign-ups with an intuitive customer onboard wizard.  This was part of a larger plan to help us achieve our goal of 100 active LeadExec customers by the end of 2011.  We achieved this goal and are surging past 100 active clients into 2012.  We launched our blog, a new website, new marketing videos, and search optimization campaigns to increase our brand awareness, by doing so we have seen the interest in our software soar.

Another big goal was to increase our customer service levels.  In order to do so we had to focus on our process and use our talent in software development to help us achieve this goal.  We built an internal administration system that incorporates our phones and chat service so that we could create Service Level Commitments around ticket and chat requests.  As a result we have seen our customer fall-off rate drop to single digits and our loyal customer ambassadors have given us some great reviews, more than any of our competitors.
We also cannot forget the goals around creating the best Lead Management and Lead Distribution system on the market.
We launched some amazing features in 2011 like:
Enhanced permission system to create user levels
Pivot grids for creating customized reporting
Analytics system so that PPC and CPC lead creation can be tracked
Ping and Post dynamic pricing and posting documentation system
800 IVR keyword tracking
New client portal that has enhanced lead management features
New Lead Receiver and second datacenter for complete failover and reliability
With so many major features added to LeadExec in 2011 I can't wait to see where we are at the end of 2012.  We will have the solution that has all the needed features and will continue to grow as we create the best practices to support our clients.  Our commitment is to be the best software with the best service, and in order to achieve that we can never rest on our laurels.  I think it's an appropriate time to thank all of our loyal customers who have stood by us over the years and helped us grow this amazing company.
Thank You and Happy Holiday!
Gabriel Buck