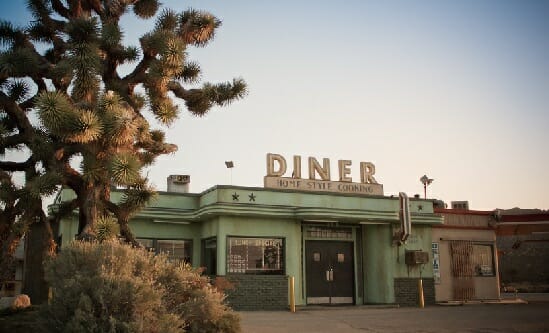 We're firm believers that if you're not moving forward then you're falling behind. Every week in our company meetings we're scheming up new ways to make our products better, and devising new features that our customers will love more than anything we've created so far. Lately, we've been working on five big things to make our users' experience better than ever.
Here's what we've been busy baking in the kitchen:

Pixel Tracking for Affiliate Management (coming January 1st)  –  ClickPoint has been aggressive in providing every possible way for its customers to capture and deliver leads.  ClickPoint initially captured only internet leads from forms or landing pages in 2009.  In 2010 we developed an 800 IVR platform that would capture phone calls and use the same distribution system that we currently use for internet leads.  In 2011 ClickPoint released Analytics and will release Pixel Tracking for Affiliate Management.  In 2012 be on the lookout for more features that help our clients capture and deliver leads.
New Data Centers – We've been partnering with WowRack for more than six years.  WowRack CEO and founder Erward Oscar is a partner in the success of ClickPoint.  He has helped us personally build a highly reliable network that spans two datacenters.  ClickPoint was hosted in their new state of the art datacenter before any announcements were made public.  We also launched our second datacenter in Chicago for failover protection in the event that there was any issue with the Seattle datacenter.  Our commitment to provide our customers with a highly reliable system is one more way we ensure your data is safe and your system is reliable.  Did you know that in the event that anything happens with the first datacenter your leads will automatically route to the second datacenter to prevent data loss?  ClickPoint deploys a global load balancer across two datacenters to ensure that your leads are safe. Having the right partner dedicated to success and improving their datacenters is the reason why we chose WowRack to be our partner.

New Support Administration System (coming December 5th) – To better help our customers we've also created a new Support Administration System that will show real-time status updates on any tickets, bugs, posts, or lead type change requests customers have submitted to us.  Improving our service to customers is one of our big goals for 2012 so this release is something we're very proud of.  Customers have already noticed improvements to our chat service as we have worked to maintain a 30 second hold time SLA. Every aspect of our support system is being scrutinized and improved upon in order to provide the best possible service we can.
Client Portal (live) –  This major update provides LeadExec customers with access to a fully featured lead management portal, giving users a completely integrated ecosystem to distribute and manage leads all with the same program. Access to the new Client Portal is completely free to all LeadExec customers, lowering the barrier to entry for Lead Generation companies to work with small lead buyers.
The new Client Portal addresses the need for Lead Generation companies to work with smaller buyers of leads in order to mitigate risk and loss. Investing solely in one or two large accounts leaves Lead Generation companies vulnerable to a complete financial collapse should one of their large accounts decide to do business elsewhere. With the aid of the Client Portal, users will be able to grow their business quickly while also reducing risk and provide a valuable tool for their lead-buying customers.
Dynamic Price – Ping Post (coming November 28th) – This feature is going to be huge, especially if you're in the Automotive, PayDay or Insurance vertical.  This new system is all about helping users maximize profit by setting payout and purchase thresholds and let the system do the heavy lifting.  The new system is in testing now and we anticipate a full launch on Monday.  For any users interested in jumping in on the Dynamic Ping Pricing wave we will work with you to ensure the dynamic pricing system is working for you and meeting your expectations.