Calling More Leads in Less Time is Easy.
Boost Productivity with Integrated Calling Solutions
ClickPoint has partnered with companies like Ring Central, Cisco, and Nextiva to offer a seamless calling solution. You can import and call lead lists, utilize pull queues, set up preview dialing for call centers, and easily click-to-dial on new leads.

You can import and call lists, as well as set up pull based preview dialing for call centers. Agents can receive inbound calls, get real-time performance rankings, sales scripts, appointments, and more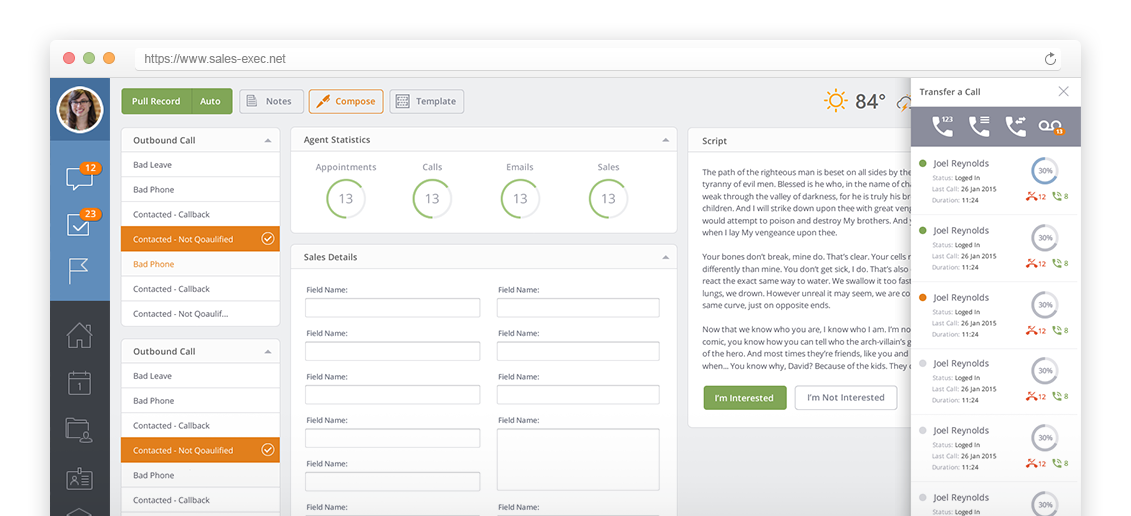 SalesExec Lead Management is not the same as managing leads with just CRM software. Lead Management is a solution for capturing your leads, distributing your leads, and then optimizing the process so that your sales team is more efficient. Your sales team will respond to customer inquiries faster, thereby improving the close rate from lead sources.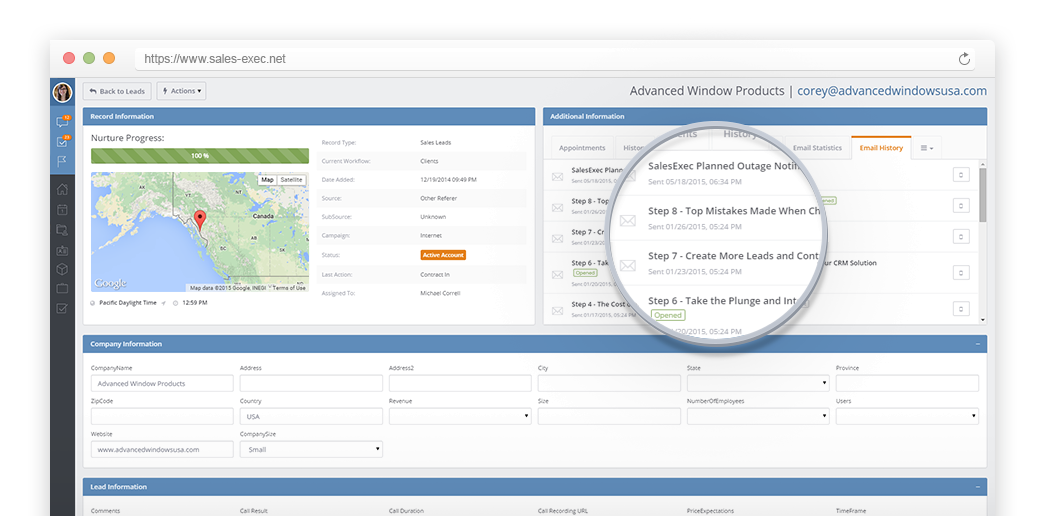 The SalesExec power dialer helps your sales agents call more leads in less time. This is one more tool we provide to help automate sales activity and get more of your leads contacted in less time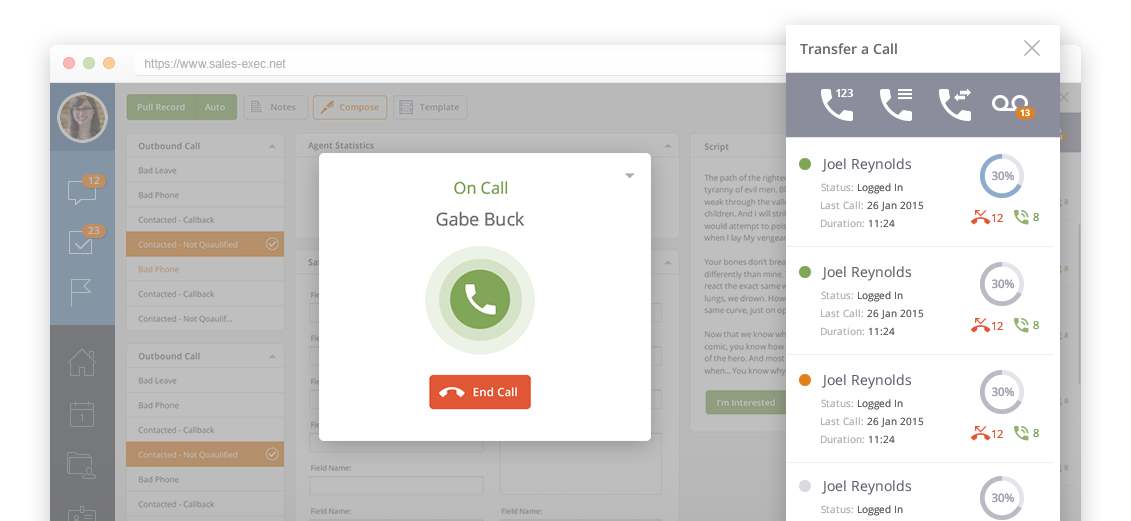 The SalesExec inbound solution pops inbound calls and customer information right on your agents screen, so they can turn a prospect into a customer, instantly. Calls can be transferred, current customers looked up on the fly, and notes and appointments added quickly and efficiently.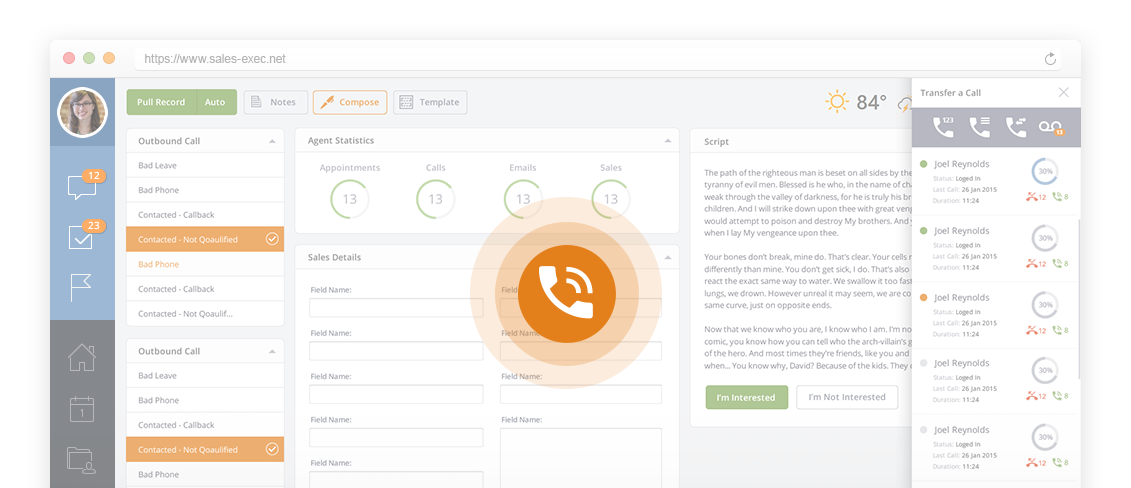 "SalesExec is a real threat to the major players, and at the current pricing it's a great value as well." Dave Tarner – Best Barker Education
Thank you! You will now be connected with a lead management expert.