Higher Education Calling And Prospect Lifecycle Solution Built For Student Advisors
ClickPoint Advisor Solution automates much of the enrollment process for the Admission and Recruitment teams, enabling Higher Education institutions to engage and enroll more students. It also helps advisors move between inbound and outbound calls seamlessly, communicate with prospective students and focus on making appointments, scheduling admissions reviews, and campus tours, not managing complicated software.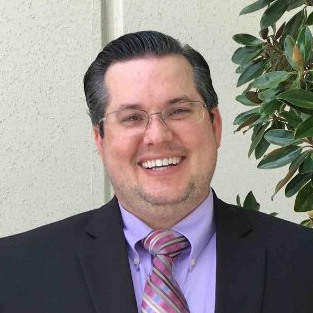 Joel Musgrove
American National University,
Sr. Vice President

"We work in a fast pace environment and it has been a true asset to work with a company such as Clickpoint that is adaptable and able to move quickly with a customer to meet their needs. Since working with Clickpoint, we have increased our rate of contacting inquiring students, increasing our ability to service more students, and overall impacting our total student body positively."
Deliver The Right Message To The Right Audience

Featuring RingResponse Communications Suite, your education call center solution, with Inbound Call Routing, Local Presence, and Pre-Recorded Voice Mail Drops.

Advisors achieve higher contact rates leading to more conversations with prospective students.

The simplified sales screen allows advisors, admission and recruitment teams to get more at-bats, enforces a high call volume culture and reduces the need for manual lead prioritization.

Connect And Enroll More Students
Convert more of your leads with inbound calls, web leads, email marketing campaigns all in one solution with features that will enable all leads responded to in under
3 seconds
.
Higher Ed Lead Management
Outbound Dialing Solution
Inbound Call Management
Personalized Email Updates
Engage Your Communities

Improve Conversion. Reach prospective students quickly with the right communication, at the right time with local presence dialing; inbound screen pops, voicemail drops, inbound IVR, and Text SMS.

Better Customer Experience. Build call flows with overflow queues, to ensure every inbound call from web, direct mail, or any source is responded to quickly.

Drive More ROI from Every Lead. Create calling groups and teams that can use power dialing to call old targets and prospects quickly.

Higher Ed Software Solution For
Student Enrollment & Engagement
With an advisor efficiency solution, it's easy for advisors to make more calls, send Text SMS messages, and connect with more of their prospective students. With the help of lead prioritization, you'll be able to capture inbound calls, web leads, and direct mail response, routing them instantly to advisors, ensuring a lead response is under 3 seconds.
Higher Ed Call Center Software With Local Presence Dialing

Advisors improve contact rates by 40-60% by calling into other states with a local number that shows up on caller ID. Advisors can deliver pre-recorded voicemails with the click of a button.
Outbound dialing with local presence
Purchase any area code individually
The solution automatically detects which local area code to use
Engage More Students By Sending & Receiving Text SMS Messages

Connect with 60% more of your leads with Text SMS vs. email nurture with Text SMS.

Create Text SMS templates for the whole student advisor & enrollment team to use, with built-in compliance features.

Why Are Call Flows Important
To Your Education Marketing And Leads Program?

Inbound call flows give you the ability to capture marketing performance while routing incoming calls instantly to your advisor or enrollment team from direct mail, offline, and digital advertising.
Easily Make 300+ Outbound Dials Per Day

Advisors can have leads automatically prioritized, request a new lead, let the solution determine the best fit, while providing an all-in-one dialing solution that works with any phone system.
Connect With Students At The Right Time With Bulk And Automated Drip Email

Create emails with plain text or HTML templates designed to increase open rates.
Deliver every email and track open and success rate
Advisors get instant notifications when emails are opened
Going Beyond A CRM Software For Higher Ed

Advisors main responsibility is to speak with students about degree programs and educational opportunities, not learn new complex software solutions that are continually introduced as "The Next Big Thing." Imagine the benefits of your advisors having one education enrollment solution that manages inbound calls, outbound calls, texting, email, and lead prioritization. Advisors want simplicity so they can do what they do best; be on the phone with interested students talking about their education and career goals.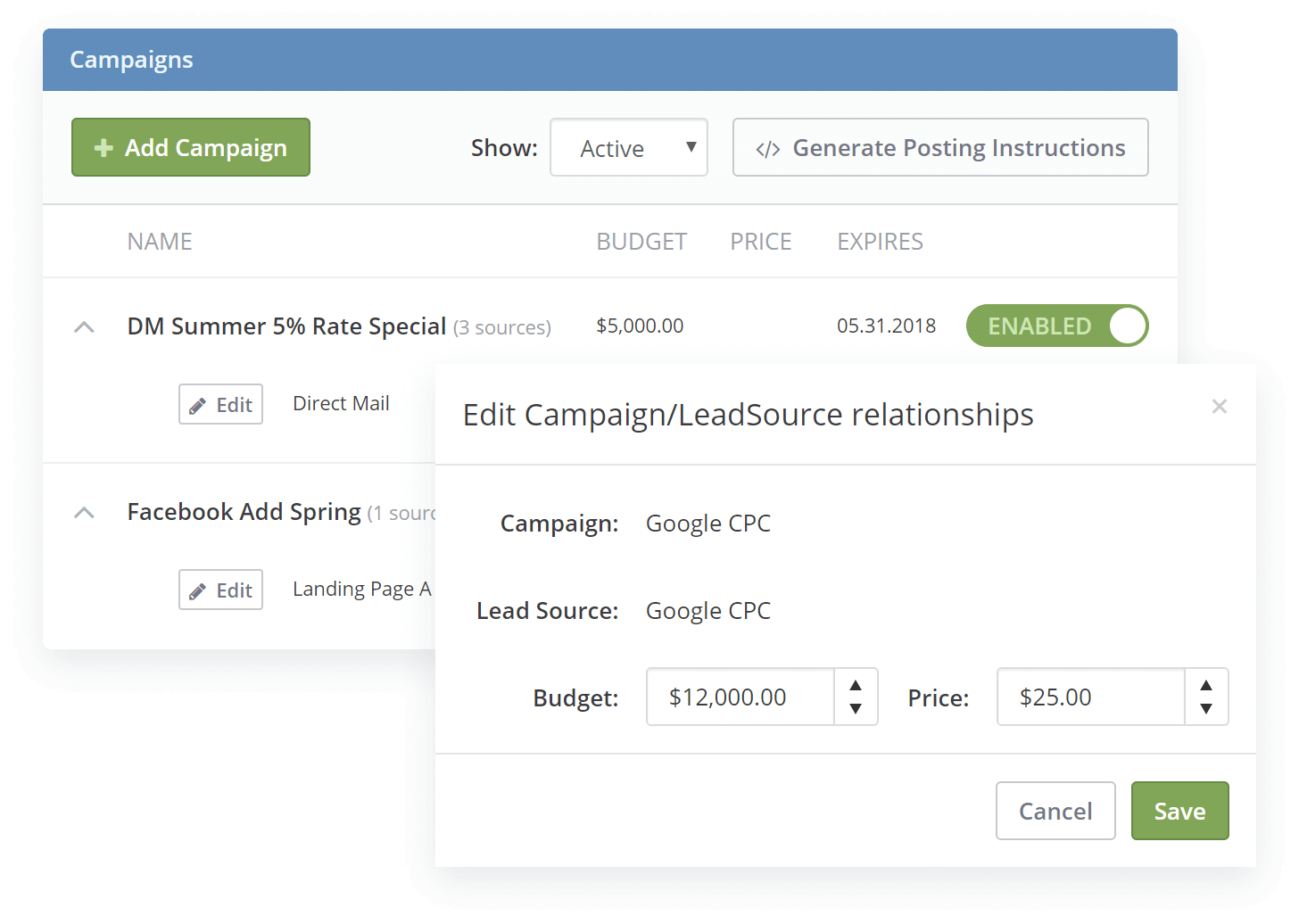 Get Leads Flowing To Your Advisors With Lead Source Integration

Fully integrated with the lead sources you love, like Quinstreet, Weboganic, and more.

Just map your fields and flip a switch to start getting internet leads routed instantly to your advisors.

Real-Time Actionable Reporting Across Your Higher Ed Institution

Scoreboards will help your advisors and enrollment teams see where they stand with calls, emails, and appointments today, this week, this month.

Dashboards will help management pinpoint underperforming lead sources while performance reports will show advisor performance.

Quickly and easily spot performance gaps, staffing gaps, suspect lead providers, underperforming marketing campaigns, and drive additional performance.

Connect ClickPoint To The Tools You Already Use

With a REST API that allows Higher-Ed college and universities to tap into their lead data, the integration possibilities are endless.

ClickPoint Advisor Solution can easily integrate with best of breed solutions like CampusVu, Weboganic, Campus Management, and email solutions like SoftVu, Experian, Third Party Lead Sources, and Direct Mail.
Reduction in Lead Cost with automated multi-touch prospect follow up

Average Improvement in advisor activity with lead prioritization

Average increase in contacted leads with text sms vs. email

Contact rate improvement with local presence outbound dialing solution

Help Your Institution Grow
By Creating Personalized Student Engagement

Lead Prioritization
Prioritize leads and guide advisors to make the next call, text, email, or schedule the next appointment with education lead management.

Text SMS
Communicate instantly with prospects and leads via a text sms communication center. Create text templates with compliance and opt-out features.
Email Marketing Campaigns

Convert more of your leads by automating email, delivered at critical stages of the prospect journey.

Local Presence
Higher Ed call centers can call more leads with integrated click-to-dial, power dial, and preview dial with local presence. Purchase individual area codes and increase contact rates.

Conversation Scripts
Create dynamic scripts to help your advisor team get off the ground fast without a ton of training, perfect for Higher Ed Call Centers.

Notifications & Screen Pops
Respond to new leads instantly in your enrollment management software with a notification and screen pop for phone calls, opened emails, text replies, and upcoming appointments.

Inbound IVR & Call Tracking
Purchase local or toll-free numbers and use them to capture and route calls from Google CPC campaigns, direct mail, billboards, or landing pages.
Workforce Rewards
Real-time interactive scoreboards highlight team achievement in your Higher Ed call center, keeping your team on track.

Mobile Solutions
Not just a CRM software for higher education but a sales lead management solution for working your leads from anywhere for both Android and IOS.

Ready To Get Started With Student Admission And Enrollment Software?

If you combine higher education CRM, marketing and communications features, they will help your advisors connect with more opportunities, with very little manual involvement. The results speak for themselves, enterprise companies like American National University trust ClickPoint to manage their leads, and prospect opportunities to drive more appointments and enrollments.